PHOTOBIOLOGICAL IMPACT OF EXTRME MINI OZONE HOLES
1.1.2 Extreme Ozone Mini-Holes (1996-2004)
The folowing is the complete chronology of EOMH over Europe from measurements of EPTOMS (1996 to 2004):
In 2004/05 currently one event was found (18.-21.Nov.04):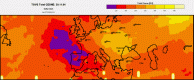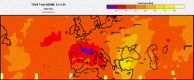 In 2003/04 only one event was found (9.+10.Jan.04):

In 2002/03 Two distinct events, 21.Dec. and 9. to 13 January.
21.Dec.: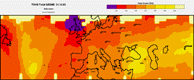 9. ,10 and 13.Jan.:

In 2001/02 a weaker series of EHMOH is obvious 11.+12.Nov, 17.Nov., 12.Dez., 8.Jan 2002.
9.+10.Nov.: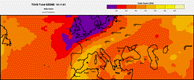 17.Nov.:


9.Dec.:


8.Jan.:

In 2000/01 a similar series of EHMOH to that of 1996 was found ranging from 13.Nov. to 9.Dec.
13.Nov. to 18.Nov.: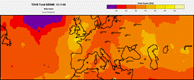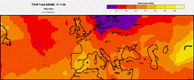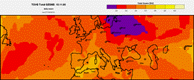 24., 26.,28.+29.Nov.: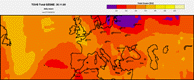 In 1999/2000 a large EMOH was observed from 29.Nov. to 1.Dec.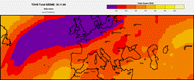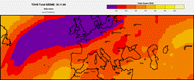 In 1998/99 no EMOH could be observed.
In 1997/98 a EMOH occured at 1.Jan. 1998.

In 1996/97 a series of following EMOH occured over Europe between 13.Nov. to 8.Dec. 1996.
13.-17.November: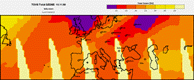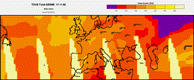 22.November + 24.Nov. - 1.Dec.: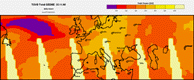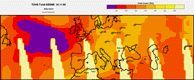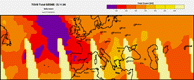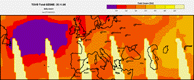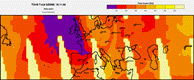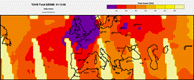 8.Dec.:

These movie clips demonstrate the temporal evolution of different Mini Ozone Holes over Europe.